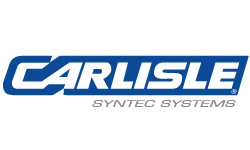 Excel Roofing Contractors Inc. in Jacksonville, FL is a Tier 1 Installer for Carlisle Syntec Systems. This is a coveted honor as they reach out to only a few companies who have an established record of strong market presence, workmanship, and professionalism. Most of the "accolades" roofing companies market themselves as having are actually purchased from that manufacturer to use as additional marketing tactics. A Carlisle Tier 1 installer is a non-paid accolade because they are the international leader in TPO products and their reputation is closely guarded. After passing a thorough a vetting process, Carlisle allows only the Tier 1 installers to purchase their highest level of material, and at no additional cost to the consumer. Excel Roofing Contractors Inc. is one of only a few Tier 1 installers in Florida. We are also certified with multiple other companies.
TPO is a single-ply reflective roofing membrane made from polypropylene and ethylene-propylene rubber polymerized together. TPO is not just for commercial, multi-family, or industrial roof tops; it can be used in residential roofs as well. It is typically installed in a fully adhered or mechanically attached system.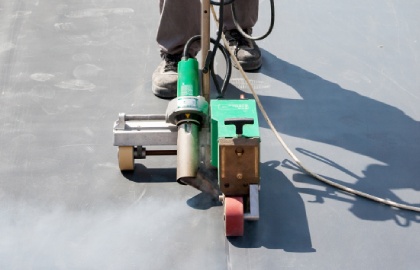 Mechanically Attached Systems
In a mechanically fastened system, insulation is laid directly over the substrate. Once the rigid insulation is in place, plates and fasteners are installed in every piece of insulation. This system is a method of securement where the insulation is attached to the deck using plates and fasteners. It is the most common form of insulation attachment used today due to its installation speed and high performance. If there is an area where fasteners are not the best way to install the roof system, such as over a concrete deck where pre-drilling is disruptive, adhesives might be a better option.
Fully Adhered Systems
Fully adhered roof systems have been installed since the mid 1960s. They are known for having the least amount of membrane fluttering as every part is bonded to the insulation boards. Manufactures also give the fully adhered system some of the highest wind ratings on the market.
Fully adhered roofing systems rely on the rigid insulation to be fastened down thoroughly. As a result, fully adhered roof systems have fastening patterns of 12-24 fasteners per 4' by 8' rigid insulation board, far more than the 5-8 fasteners required for mechanically attached roof systems. The result is that fully adhered roof systems typically have more fasteners installed than mechanically attached roof systems!
Energy Rated
The energy efficiency of TPO roofing membranes makes them highly attractive to homeowners who want to have the benefits of savings on their cooling costs as well as help the environment by reducing their carbon footprint. TPO membranes' white reflective surfaces exceed the EPA's ENERGY STAR requirements and white, tan and gray are listed with the Cool Roof Rating Council. This means that having a TPO roof on your home or building will keep the interior thermally comfortable on hot summer days while reducing your air conditioning costs.
Let Excel Roofing Contractors Inc. in Jacksonville, FL prove why we are an industry leader in TPO roofing systems!