Driving anywhere through the First Coast communities, you will find that many residential homeowners have chosen asphalt shingles for their roofs. This type of shingle is also commonly selected for commercial roofing projects, both large and small. The reason they are popular is that they come in an assortment of colors, styles, levels of durability and have longer warranties for a fraction of the cost of metal, slate, and tile. When installed by a professional and licensed roofing contractor, the traditional roof shingle successfully provides a quality material at reasonable prices.
Options In Shingle Roofing
Typically, roof shingles are referred to as either Asphalt 3-tab or Architectural.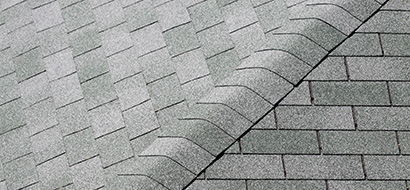 3-Tab Asphalt Shingles: Also known as standard shingles, composite, fiberglass, laminate and strip shingles – traditionally 3-tab shingles have been more popular than architectural two as the cost difference was substantial. They are available in a wide assortment of colors and homeowners are still usually pleased with all of the choices available to them at reasonable prices.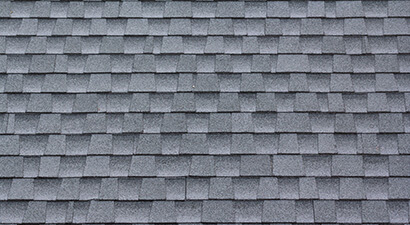 Architectural Shingles: Also known as high dimensional shingles, they are priced just a small amount higher than the most common asphalt 3-tab shingle. Traditionally the cost difference was more substantial, requiring homeowners to decide between budget necessities and visual appearance lending an air of elegance with their raised appearance. The heavier weight and high dimensional appearance make them an ideal choice for higher wind ratings, higher fire ratings, hiding roof imperfections and longer manufacturer warranties.
Homeowners Associations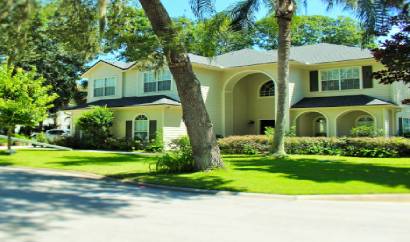 When choosing a new shingle roof, re-roof or even a roof over solution for your home, it is important to consider not only the appearance and style of your own house, but that of your subdivision as well. While you want to proudly stand apart, you also want to blend attractively in. A uniform appearance is also the goal of most Homeowner Associations and must be approved beforehand.
Need help with your Homeowner Association paperwork? From attending meetings on your behalf to simply filling out all of the required documents, Excel Roofing Contractors will be happy to provide the help you need at no additional cost.
Workmanship Warranties
Excel Roofing Contractors Inc. provides you with long term workmanship warranties. As an established company should you have an unexpected issue years after installation we want our customers to feel comfortable that we will still be around to honor that warranty. Excel Roofing only installs materials from reputable manufacturers that are Florida product approved and that stand behind their material warranty. They range anywhere from 20 years to a 50-year lifetime warranty (*Caution, small print involved). The length of our workmanship warranties is unmatched, providing you with peace of mind that lasts year after year.
Shingle Roofs: Stylish, Strong, Affordably Priced
We are certified to install and stand behind all the leading roofing shingle manufacturers to include: GAF, Tamko, CertainTeed, Owens Corning, Atlas and more. We will never promote one manufacturer over another to earn rebates or kickbacks by stating one is "the best" over another. We offer an educated assessment of each material and apply what is felt to be the best option to match the customers goals.
Get Quality Shingle Roof Installation: Excel Roofing is considered one of the leading licensed roofing contractors serving the surrounding region.
View just a few of the colors available to you:
*Color selection may vary by region
Get Quality Shingle Roof Installation
Excel Roofing Contractors Inc. is considered one of the leading licensed roofing contractors serving the North Florida area. Our First Coast roots go back almost 50 years, spanning three generations. It would be difficult to find any local subdivision that Excel Roofing hasn't worked in. By selecting us to give you a free shingle roofing quote we feel certain you will be quite pleased with our pricing and impressed by our unmatched commitment to customer service.