When faced with the need for roof repair, it is natural to fear the worst. Most people see a leaking roof and think they will be facing the burden and expense of a whole new roof system. Often, that is not the case as most leaks are isolated to a specific area. Let us assist you by putting an end to a leaking roof. Commercial, multi-family, and residential repairs can be affordably addressed if caught early on.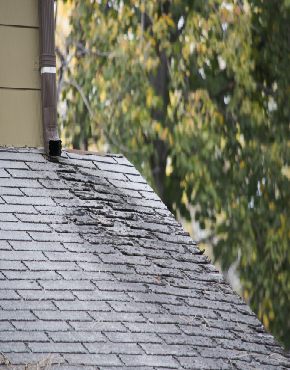 Common Causes Of Roof Leaks
The sub-tropical climate of North Florida is known for heavy rains, humidity and the blistering Florida sun. These are all leading causes of leaking roofs, which is usually the first sign of a failing roof system. Over time, just plain old age of the structure and years of being subjected to the stresses of nature force all home and business owners to eventually repair roof damage or even invest in a complete roof replacement.
Over the years, we have seen companies try and rush to finish their repair calls as quickly as possible. This means that a homeowner may see roof leaks, standing water and other roofing problems develop in only a few years, even months. An experienced roofer like Excel Roofing Contractors, Inc. in Jacksonville, FL will consider all of the possible water paths over the entire area when mounting a defense against leaks.
Most Requested Roof Repair Services On Shingle Roofs, Flat Roofs, Tile Roofs, Metal Roofing:
Residential – Commercial – Multi-Family
Repair Roof Vent Pipes
Roof Valley Repairs
Repair Leaking Skylights
Replace Missing Or Wind-Blown Shingles
Repair Roof Flashing
Repair Nail Pops
Repair Chimney Flashing
Repair Faulty Construction
Repair Drainage / Ponding
Repair Coatings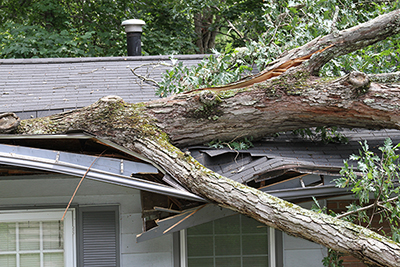 Roof Repair Warranties And Guarantees
The hallmark of our commitment to customer service stems from our workmanship guarantee on all new installations and roof repairs. We use only the finest materials and never compromise the time it takes to complete the job and the costs involved. We spend as much time as needed to refine our workmanship, eliminating many common roofing problems we've seen over the years.
With over 50 years of combined experience in both roofing and building, we are your North Florida roof repair specialist, equipped to handle any situation. From small roof leaks to large commercial roofing system replacements, you can rest assured that the professional services we offer will take care of your needs the first time around.
If your business or home has been damaged by winds, rain, a fallen tree or other disaster, Excel Roofing Contractors will gladly work with you and help you complete your claim for your emergency roof repair.
Free Roof Repair Estimates
Calls for estimates and roof repairs during normal business hours are always free of charge for both residential and commercial service anywhere in the Jacksonville, FL area.