Excel Roofing Contractors Inc. in Jacksonville, FL is a leader in the First Coast community as an authorized and certified roofing coating systems installer. We are certified in both Polyglass and Hydro-Stop systems. As an authorized installer, we offer the longest and best warranties to include No Dollar Limit warranties (NDL).
A roof coating is a monolithic, fully adhered, fluid applied roofing membrane. It has elastic properties that allow it to stretch and return to its original shape without damage. Typical roof coating dry film thicknesses vary from approximately 3 mils upwards to 40 mils. A roof coating is actually a roofing system as it becomes the top layer to most new or current roofing systems. As such, the roof coating receives the impact of the harsh sub-tropical climate; such as the impact of sunlight, infrared and ultraviolet (UV) rays, rain, hail, and physical damage.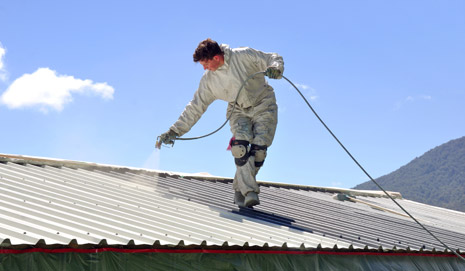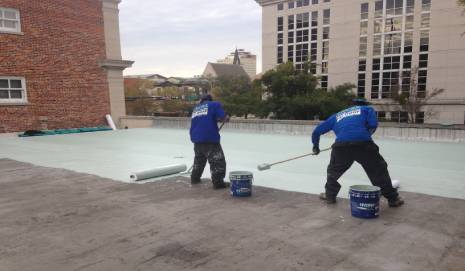 Additionally, roof coatings should not be confused with deck coatings. Deck coatings are traffic bearing – designed for waterproofing areas where pedestrian traffic is continuous. I.e. walkways, patios, sundecks, etc. Roof coatings can add decades to the service life of a roof and also can reduce the amount of conventional roofing materials being discarded into the Earth. Cool roof coatings are Energy Star Rated and thus qualify for the Energy Tax Credit as well as offer a renewable roofing warranty you can count on year after year with proper maintenance – in fact, virtually forever. This system can be yours when you hire an authorized contractor. *(White is the approved color for the Energy Star rating).